What I look for in a Junior Developer
Common software interview questions and what the interviewer really means
I spoke at a few local meetups recently to share what I look for when I interview junior developers for my tech team. I presented some fairly typical questions and dove into what I'm really hoping to find out, provided some takeaways to help guide answers.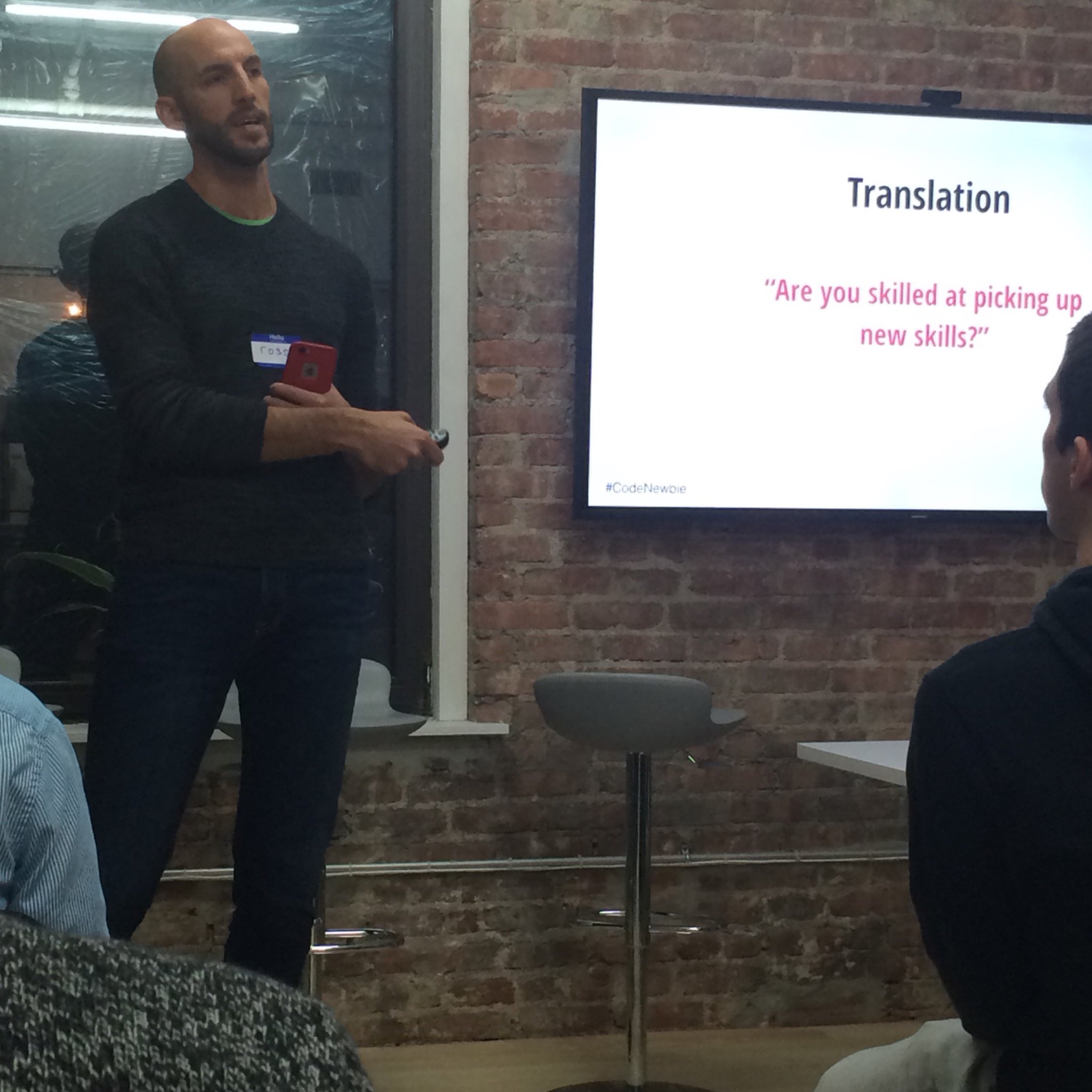 I gave versions of this talk at the CodeNewbie NYC meetup on November 18, 2016 and at the CodeNewbie DC meetup on November 29. In case you haven't heard about CodeNewbies (site, twitter), it's a super-supportive community of folks learning how to code. Check out the local meetups and the popular podcast hosted by Saron Yibarek, where people share their stories about their coding journeys.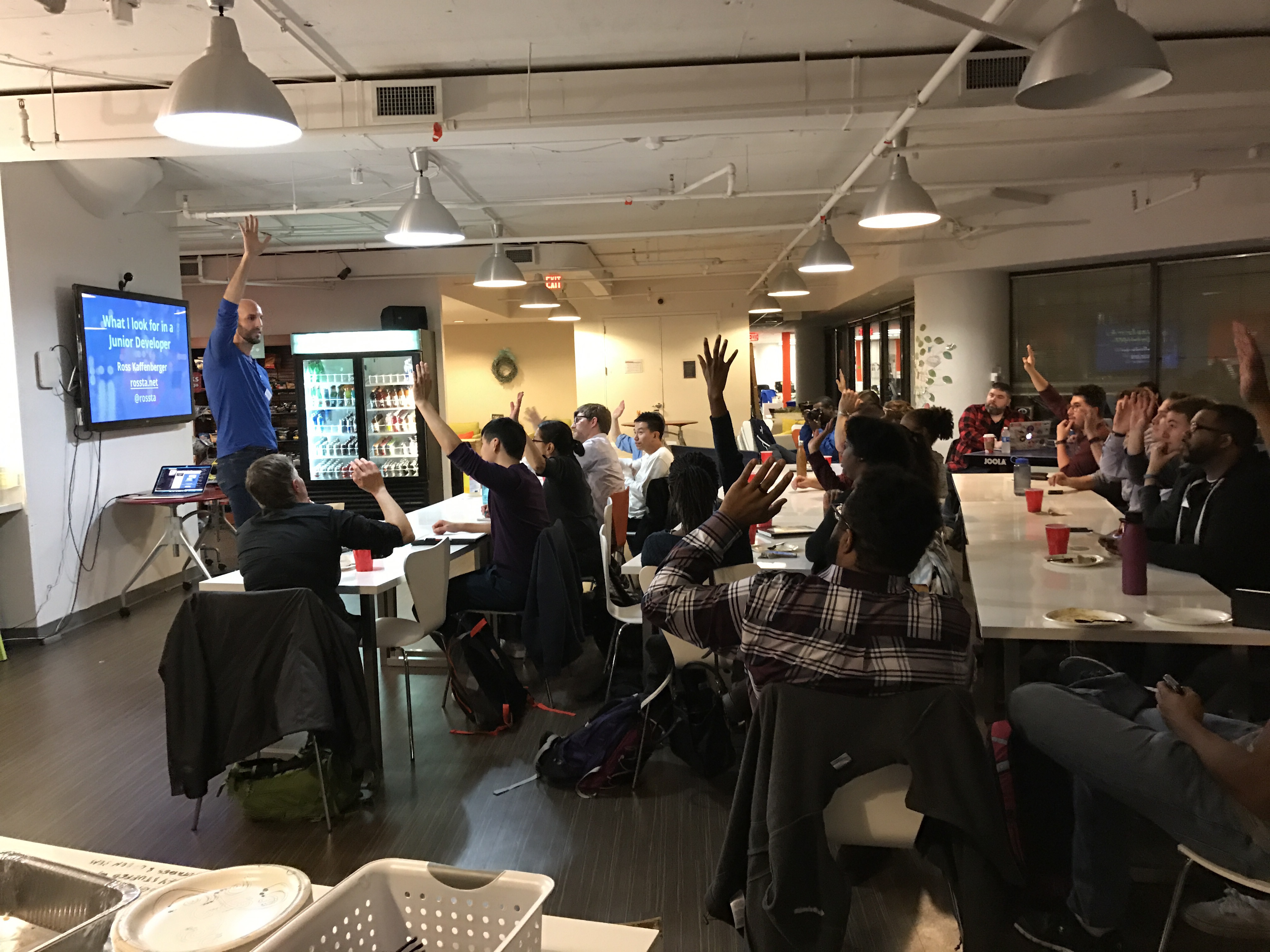 No matter how long I've been coding, I'll always think of myself as a CodeNewbie!
Thanks to @colorfulcodes and @MaryKMcKenzie for the photos.